ScrapMatters is turning 5 and kicking off a Birthday Reunion Tour! In celebration, ScrapMatters will be having a sale, a blog hop, challenges, speed scraps and even a NEW collab from the SM Design Team!
If you spend more than $15 in the shop (did I mention there's a sale??), you'll get this kit FREE!!
And now to the blog hop! Here is my cluster that I made using the collab - Rocking It Out! You should've came here from Jenn's blog. Your next stop is Cluster Queen Creations! If you get lost along the way, go back to ScrapMatters blog to see the entire list!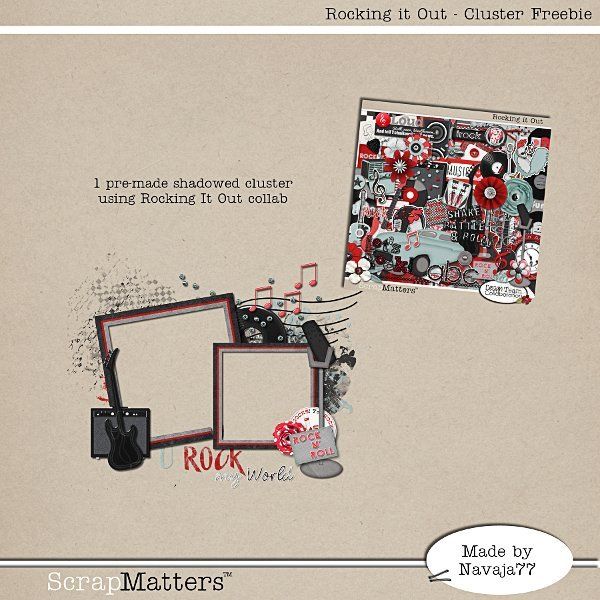 Download HERE